Imagine Yourself Cycling In Italy!
What is it about cycling in Italy that makes you smile?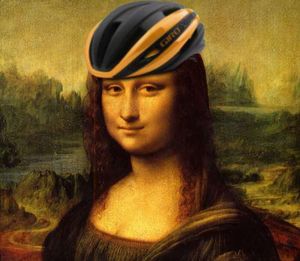 It's the views that take your breath away and the Italian sun smiling down on you. It's the friendly people, the stops for cappuccino and gelato... the promise of a delicious, well earned meal after a ride. It's all those things. In Italian it's ciclismo italiano. In English it's... 

This is the ninth year I'm taking friends (and friends of friends) riding in Italy's Veneto region - the heart of Italian cycling. Since we stay in one place, there's no need to pack up and move every day, but I promise you there is never a shortage of glorious rides. Whether you're in the mood for a challenging climb or just a nice, easy spin through the Brenta River Valley, you will be delighted every day.

On a typical morning you stumble out of your room around 8 for to the hotel dining room for cappuccino, breakfast and a talk about where we'd like to ride that day. By 9 we're on our bikes and on the road. Maybe we'll do a short ride to Asolo or Marostica or an adventurous trek to the peak of Montegrappa. After a stop for a simple lunch, we're back at our hotel around 2. Then the afternoon is yours to enjoy. Go for another ride. Take a nap. Explore the nearest city, Bassano Del Grappa. Take a walk along the river. Around 7, we go out for dinner at our hotels excellent restaurant or one of the wonderful ristoranti, trattorie or pizzerie nearby.

Want to come along? Drop me a line.