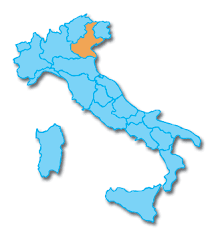 I FELL IN LOVE the first time I pedaled up the Brenta River through the Veneto. I had found the spot on earth where I felt the happiest on my bike. 
The Veneto region is the heart of Italian cycling. Why else would Campagnolo, Sidi, Selle Italia and Pinarello all choose it as their home? Each year the world's greatest cyclists come here to power their way to the summit of Montegrappa in the Giro D'Italia.

We'll explore the Veneto at a more relaxed pace. Most of the rides we do are in the 35 to 45 mile range. They vary in difficulty between moderately easy and very challenging. Every morning we gather at breakfast and discuss the ride we'd like to do that day. If the group (rarely bigger than 6 people) is divided, Ian (the owner of our B&B with his wife Liz) will take one group and I'll take the other. That way, everybody gets the ride with which they're comfortable.

This is Bassano Del Grappa, famous for its Alpine Bridge, its wonderful art museum and, of course, its Grappa.




Only five miles up the river is the village of Campolongo Sul Brenta. (Long field on the Brenta River) where we stay in a lovely B&B.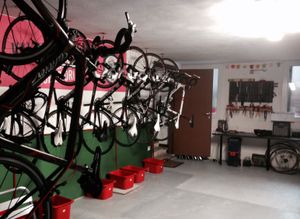 Each morning after our breakfast and cappuccini, we hit the garage, grab our bikes and head out.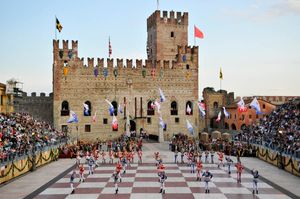 If we're in the mood for something easy, we can pedal to Marostica famous for its piazza (plaza) that converts to a chess board... 

...or to the walled Renaissance city of Cittadella...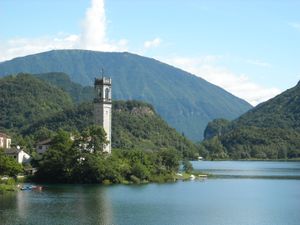 ...or head up the Brenta to lovely Lago Di Corlo.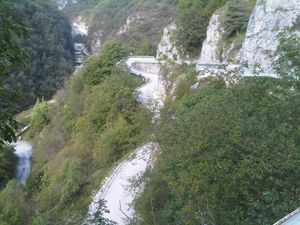 If we're looking for a challenge, we can pedal up the 20 switchbacks to Foza.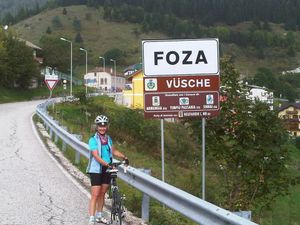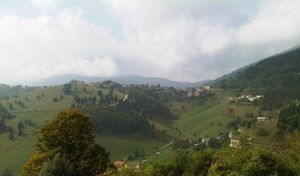 Then down along the alto piano... (high plains)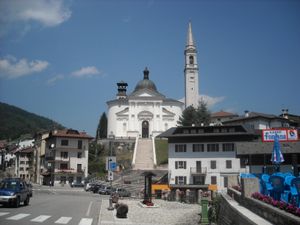 ...'til we stop for a cappuccino and a snack in the mountain town of Enego.




And if we really want to test ourselves, we can climb our way to Cima Grappa, the historic summit of Montegrappa. 


---
If you love art and architecture, you'll want to tour the Villa Barbaro in Maser, one of the remaining masterpieces of Renaissance architect Andrea Palladio.

It's on our way to the hilltop city of Asolo... 

...La Città Dai Cento Orizzonti, the city of a hundred horizons.
And we're just getting started. There's the climb past Tortima to Conco, home of my favorite bakery in the world.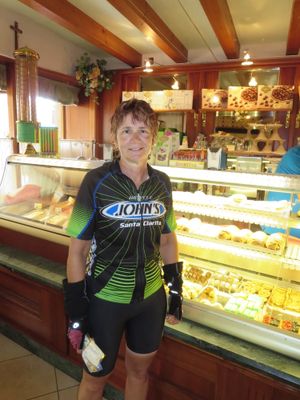 ---
It's only a short climb from Marostica to La Rosina and La Chiesetta del Ciclista Little Church of the Cyclist where you can see Italian cycling history and the Madonna del Ciclista.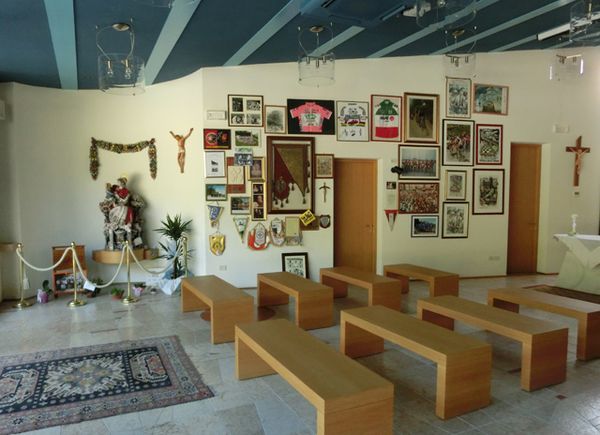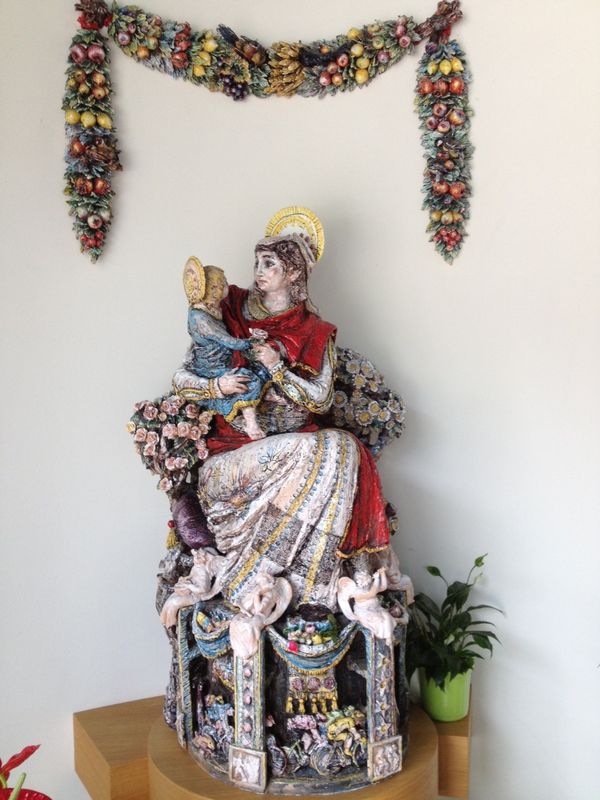 Check out the bike race under her throne.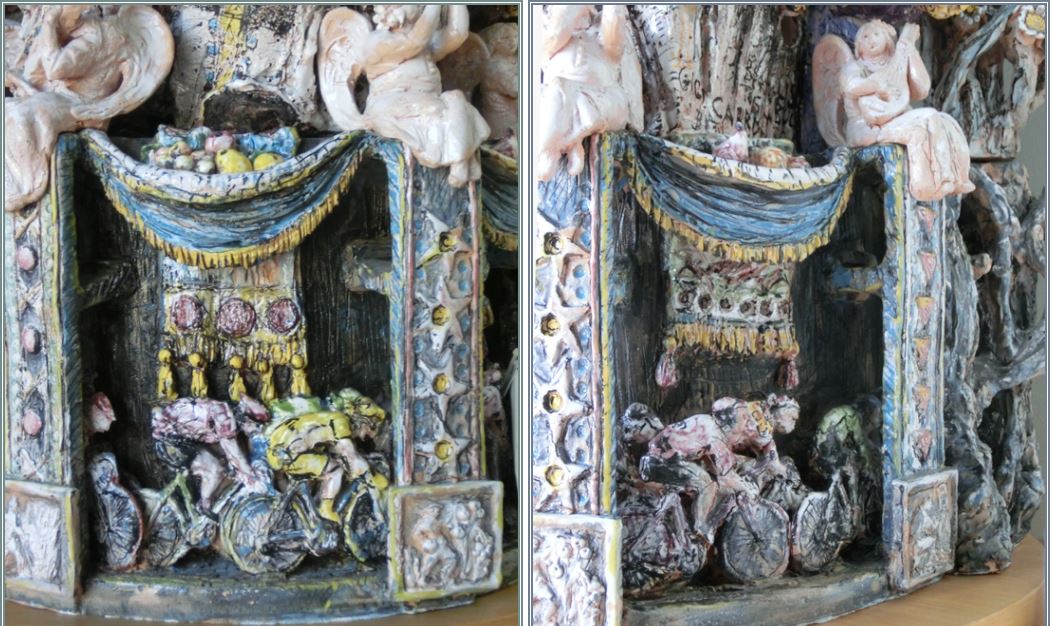 For me, there's no lovelier place in the world to ride.